Manila's best payroll outsourcing agency, at your service.
Simple, effective, free-of-worries.
Outsource your payroll to us so you can concentrate more on you growing your business! Admittedly, we have quite a challenging payroll process in the Philippines that would take up a lot of our time due to leg work and lining up, going back and forth with coordination admist traffic, submission of numerous government forms, and labor law compliance. Corretto has a dedicated and experienced payroll team to take that headache away from you and ensuring that your payroll is done right! Corretto provides complete payroll solution from computation of employee salaries, taxes, bonuses up to preparation of the required compensation based reports needed by the SSS, Philhealth, Pag Ibig and BIR).
Our Payroll Services Include:
Computation of basic salaries
Computation of lates, overtime pays, night differentials, holidays and rest days
Computation of approved and unapproved employee leaves
Tracking of leave balances
Computation of Annual Tax, Witholding Tax, Final tax, Fringe Benefit Tax and other taxes applicable to employees
Computation of SSS, Philhealth (PHIC), Pag Ibig(HDMF) or Union Contributions (If applicable)
Computation of loans and other deductions
Computation of 13th month pay, incentives, and other bonuses
Computation of Monthly, Quarterly and Annual government forms and other reports like:
o SSS Form R5
o SSS R3 with data file
o SSS ML1
o SSS ML2 with data file
o PHIC RF1
o HDMF MCRF
o HDMF STLRF
o BIR Form 1601-C
o BIR Form 2316
o BIR Form 1604-CF with Alphalist and data file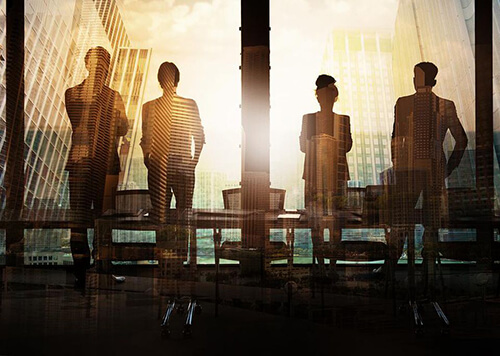 Work with the best, to hire the best.
High-Impact Industry-Aligned Recruitment
Different industries, the same top quality hire. Regardless of what industry you're in, we have consultants for every key industry here in the Philippines to ensure we're on the same beat. This allows us to ensure that every talent we deliver to you is a solution, and not just for the sake of hiring. We study and follow our key industries on a regular basis to make sure that we're up to date in knowing the inside and out of these sectors. At Corretto, we go above and beyond toconnect you to the top talent and the right people.
Contact Us
Right people, right time, right solutions.
Office Location
Star Centrum Building, Makati City, Metro Manila, Philippines