IT and digital marketing INDUSTRY EXECUTIVE SEARCH – RECRUITING THE BEST TALENTS IN THE PHILIPPINES
Headhunting Agency, Executive Search and Recruitment Services
for the IT Industry in Philippines
IT INDUSTRY HEADHUNTERS
EXECUTIVE SEARCH AND RECRUITMENT IN THE PHILIPPINES
Corretto Global,
Headhunters of Philippines'
IT Industry Best Talents
The IT industry has been one of leading sectors affecting the Philippine workforce for the past few years and its rise has no end in sight and is steadily increasing with each passing year. With high demand coming from either local or international market. The Philippines is no short supply of talents to accommodate the increasing need for IT professionals.
Filipino IT professionals have been dominating the job market since the IT breakthrough and the era of social media started. While many IT pros have found greener pastures in countries like Singapore, Dubai, Japan, United States, United Kingdom, New Zealand, Australia, Germany, France, Canada, Taiwan, Thailand, Vietnam, China, Hong Kong, etc., the local opportunities here in the Philippines especially in major business districts of Metro Manila, Cebu and Davao are equally competitive and well-compensating.
Filipino IT workers and professionals have been known over the world as industrious, smart, hardworking, resourceful, dedicated, fun and loyal employees and colleagues. The overall Filipino quality and traits, together with strong determination to succeed in life and take care of their family is perhaps one of the primary drivers in making the Filipino talent one of the most sought-after.
Technology has never been more accessible for the public and with various advancements in  IT, Media, Gaming and Digital Marketing constantly evolving to be relevant in this interconnected world. With IT, Digital Marketing, Game Development, and Software-as-a-Service (SaaS) companies popping up everywhere, along with a larger market and audience that is no longer limited by territory, language and the like, the global IT arena has never been larger. IT and Digital Marketing professionals from the Philippines are more than adept to take on this global challenge in trying to reach out to various types of audience be it in a local or global scale.
The ever-changing world of IT is rapidly evolving. Especially in the programming sector, with so many programming languages and IT jargons out there, it can be exhausting for a simple HR/recruitment officer to find the right fit. With Corretto, you are assured with recruiters that know the IT industry like the back of their hands.  Corretto headhunters have studied and familiarized the different programming languages, varying operating systems, network infrastructures, databases, ERPs, etc. to ensure that we will deliver the right puzzle piece that your business needs.
Whether you're someone looking for an IT professional, a local IT business, an IT company abroad, a digital marketing somewhere in the Philippines, or an offshore, IT outsourcing company in another country, Corretto can certainly help fill your IT workforce needs and deliver the IT talent that you've been looking for.
Whether your company is located in BGC, Makati, Ortigas, Paranaque, Alabang, Muntinlupa, Taguig, Mandaluyong, Manila, Quezon City, Pasig, Pasay, anywhere in Metro Manila, Clark, Angeles, Baguio, Batangas, Tuguegarao, Ilocos, Bicol, Samar, Leyte, Cebu, Dumaguete, Davao, Bacolod, Iloilo, Zamboanga, Cagayan De Oro, Iligan, Bohol, Palawan, or be it somewhere else in the Philippines or other countries, we can help you. Manila's best headhunters, executive search firm and recruitment agency, is at your service.
Contact us today so we can figure out how we can help your IT or Digital Marketing company's recruitment of the IT workforce you need and can be proud of.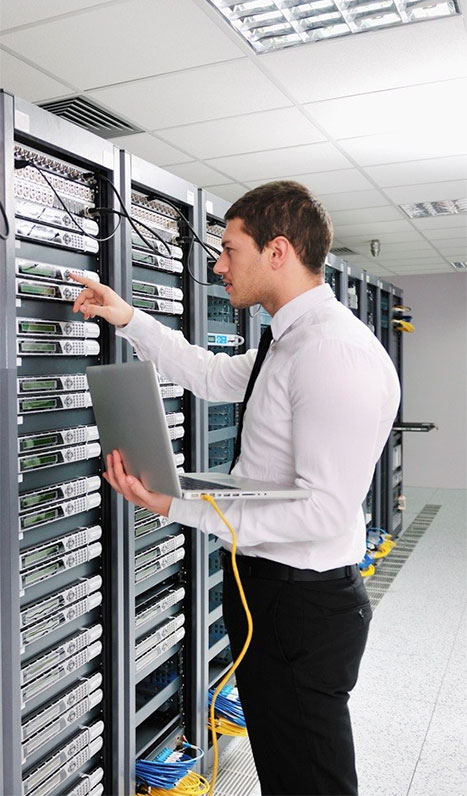 Standard job positions in the philippine IT industry includes the following, but are not limited to: IT Specialist, Programmers, Web Developers, System Developers, Website Administrator, Digital Marketing Specialist, Software Engineer, Senior Software Engineer, Junior Web Developer, Senior Web Dev, UNIX Engineer, AWS Specialist, Java Developer, IT Engineer, Technical Support Analyst, Technical Manager, Application Support Engineer, Application Developer, Android Developer, IOS Developer, IT Business Analyst, NOC Specialist, Network Engineer, Network Specialist, Customer Service Engineer, Python Developer, DevOps Engineer, Kubernetes Experts, Docker Experts, IT Senior System Administrator, Database Administrator, SQL Administrator, Cisco Engineer, CCNE, CCNP, CCNA, Computer Technician, Service Desk Support Engineer, IT Audit Lead, Network Systems Engineer, IT Officer, IT Supervisor, Application Support, E-Commerce Web Developer, WordPress Developer, Magento Developer, IT Service Desk, Helpdesk Agent, Project Manager, Account Specialist, Account Manager, IT Sales Specialist, Network Services Associate, DevOps Manager, IT Security Specialist, Web Security Analyst, MIS Officer, MIS Manager, Network Infrastructure Specialist, Network Engineer, Application Support Technician, IT Project Manager, Windows Active Directory Manager, Cloud Engineer, Linux Specialist, Admin Staff, Messenger, Company Nurse, Company Driver, Quality Manager, Quality Assurance Officer, QA Specialist, Quality Assurance Analyst, Quality Control, Business Development Manager, Business Development Staff, Purchasing or Procurement Manager, Purchasing Clerk, Procurement Staff, HR Manager, HR Officer, Recruitment Officer, Human Resource Staff, HR Supervisor, IT Manager, Information Technology Specialist, IT Staff, Finance Manager, Finance Analyst, Accounting Clerk, Auditor, Certified Public Accountant (CPA), Accounting Manager, Accounting Supervisor, CPA Tax Accountant, Operations Manager, Director, President, Chief Executive Officer (CEO), Chief Financial Offifer (CFO), General Manager, Account Manager, Account Executive, Customer Care Associate, Customer Care Manager, Key Account Specialist, Key Accounts Manager, Sales Manager, Area Sales Supervisor, Sales Specialist, Sales Associate, Sales and Marketing Officer, Marketing Manager, Marketing Associate, Marketing Specialist, Executive Assistant, Executive Secretary, and etc.
Work with the best
IT Industry
headhunters and recruiters.
Extensive Network
Our extensive talent database and network in the IT and Digital Marketing industry empowers us to find the best candidate for your company.
Best Candidates
Our 100% quality-over-quantity recruitment DNA ensures that we deliver nothing but the best IT and Digital Marketing Industry candidate for your business.
Value For Money
We don't recruit just for the sake of recruiting. Above any other headhunter for the IT Industry, we strive to serve what your money's worth.
Expert Service
From multinational IT companies to small, start-up digital marketing businesses, we work tirelessly to deliver equal premium headhunting service.
We have helped other IT companies. Let us help you too.
Recruitment in IT has always been a struggle. We have tried seeking assistance from different headhunting firms but we have always been disappointed as the lack of IT knowledge of a standard recruiter means that we always have to spend time elaborating and educating the headhunters when it comes to our requirements. With Corretto, I was surprised at the level of IT knowledge that their recruiters had and we were able to get on with the recruitment campaign in no time. They were able to help us find the exact IT talent that we wanted.
Angela Silverio
I'm just glad that we have found a headhunting agency that are able to match our in-house recruitment team in terms of IT knowledge. The offshore and outsourcing business is demanding as our clients have usually varying talent requirements across the vast and broad skillsets of IT professionals. Corretto has been able to give us the goods time and time again, even on a short notice. They have recruiters that are like former IT experts and would even give out vital tips and recommendations that you'd rarely get from non-IT personnel.
Trevor Harris
I was just a fledgeling software engineer when I was introduced to Shanna by a colleague. Fast forward a decade and she is still helping me through Corretto. This time, not only on my career but also on our IT workforce needs. They have been instrumental in building our workforce. While it is safe to say that we have been building other companies through our systems and applications, Corretto has been building us through their reliable talent supply and headhunting prowess, especially in the IT industry. They are our go-to recruitment partner.
Bailey Torres
Contact Us
Right people, right time, right solutions.
[caldera_form id="CF5d4cece1887a5"]
Office Location
Star Centrum Building, Makati City, Metro Manila, Philippines
High-Impact Industry-Aligned Recruitment
Different industries, the same top quality hire. Regardless of what industry you're in, we have expert headhunters and seasoned recruiters for every key industry here in the Philippines to ensure we're on the same beat. This allows us to ensure that every candidate we deliver to you is a solution, and not just for the sake of recruiting. We study and follow our key industries on a regular basis to make sure that we're up to date in knowing the inside and out of these sectors. As your headhunting firm and executive search recruitment agency, Corretto will go above and beyond to connect you to the top talent and the right people.