MINING, OIL & GAS INDUSTRY EXECUTIVE SEARCH – RECRUITING THE BEST TALENTS IN THE PHILIPPINES
Headhunting Agency, Executive Search and Recruitment Services
for the Mining, Oil & Gas Industry in Philippines
Mining, Oil and Gas INDUSTRY HEADHUNTERS
EXECUTIVE SEARCH AND RECRUITMENT IN THE PHILIPPINES
Corretto Global,
Headhunters of Philippines'
Mining, Oil & Gas Industry Best Talents
The Philippines is one of the richest countries in the world in terms of minerals, placing in the 5th spot on reserves for Gold, Nickel, Copper and Chromite. Other minerals include cobalt, iron, gypsum, feldspar, quartz, mica, calcite, sulphur, limestone, marble, clay, sand, gravel, coal and other quarry materials. Comprised of multitude of islands, the Philippines boasts a variety of natural resources including heavy deposits of metallic and non-metallic minerals alongside gas and oil.
Mining-hotbed and mineral-rich countries such as the United States of America (USA), China, Russia, Australia, India, Saudi Arabia, Indonesia, Brazil, Papua New Guinea, Canada, Peru, Ghana, South Africa, Mexico, Kazakhstan, Chile, and Venezuela are all attractive destinations for mining industry professionals.
On the other hand, Philippines despite one of the biggest producers of Nickel and other mineral resources, the Philippine mining industry has been facing minor challenges for the past couple of years brought out by excessive tax implementations and a negative public appearance. Despite this, the mining industry has been continually thriving and is set to make a grand come back in the years to come.
Corretto has been in the forefront in mining industry headhunting and oil or gas sector recruitment over the years. With experience and network, we have an extensive database of mining industry professionals. We only endorse quality candidates that fit the search.
Whether your mining company office is located in BGC, Makati, Ortigas, Paranaque, Alabang, Muntinlupa, Taguig, Mandaluyong, Manila, Quezon City, Pasig, Pasay, anywhere in Metro Manila, Clark, Angeles, Baguio, Batangas, Tuguegarao, Ilocos, Bicol, Samar, Leyte, Cebu, Dumaguete, Davao, Bacolod, Iloilo, Zamboanga, Cagayan De Oro, Iligan, Bohol, Palawan, and perhaps with mines in regions of Benguet, Surigao, Davao, Compostella Valley, Masbate, Antique, Nueva Vizcaya, or be it somewhere else in the Philippines or other countries, we can help you. Manila's best headhunters, executive search firm and recruitment agency, is at your service.
Contact us today so we can figure out how we can help your mining, oil or gas company's recruitment of the Philippine's best miners and mining workforce.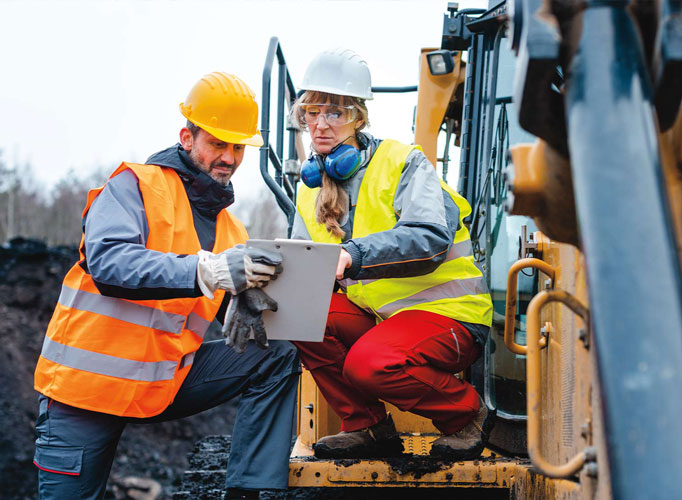 Frequent job searches in the philippine mining industry includes the following, but are not limited to: Mining Engineer, Geotechnical Engineer, Geologist, Planning Engineer, Surveyor, EHS Manager, Environmental, Health and Safety Specialist, Environmental Engineer, Safety Engineer, Mine Planning Engineer, Equipment Manager, Maintenance Manager, Reliability Engineer, Process Engineer, Civil Engineer, Research Manager, Machine Learning Engineer, Quarry Supervisor, Process Analytics Officer, Site Nurse, Plant Engineer, Plant Supervisor, Plant Manager, Robotic Process Automation (RPA) Specialist, Data Engineer, Buyer Planner, Logistics Manager, Supply Chain Head, Drill Supervisors, Research Analyst, Heavy Equipment Operator, Heavy Equipment Mechanic,  Admin Staff, Messenger, Company Nurse, Company Driver, Quality Manager, Quality Assurance Officer, QA Specialist, Quality Assurance Analyst, Quality Control, Business Development Manager, Business Development Staff, Purchasing or Procurement Manager, Purchasing Clerk, Procurement Staff, HR Manager, HR Officer, Recruitment Officer, Human Resource Staff, HR Supervisor, IT Manager, Information Technology Specialist, IT Staff, Finance Manager, Finance Analyst, Accounting Clerk, Auditor, Certified Public Accountant (CPA), Accounting Manager, Accounting Supervisor, CPA Tax Accountant, Operations Manager, Director, President, Chief Executive Officer (CEO), Chief Financial Offifer (CFO), General Manager, Account Manager, Account Executive, Customer Care Associate, Customer Care Manager, Key Account Specialist, Key Accounts Manager, Sales Manager, Area Sales Supervisor, Sales Specialist, Sales Associate, Sales and Marketing Officer, Marketing Manager, Marketing Associate, Marketing Specialist, Executive Assistant, Executive Secretary, and etc.
Work with the best
Mining, Oil & Gas Industry
headhunters and recruiters.
Extensive Network
Our extensive talent database and network in the Mining, Oil and Gas industry empowers us to find the best candidate for your company.
Best Candidates
Our 100% quality-over-quantity recruitment DNA ensures that we deliver nothing but the best Mining, Oil and Gas Industry candidate for your business.
Value For Money
We don't recruit just for the sake of recruiting. Above any other headhunter for the Mining, Oil & Gas Industry, we strive to serve what your money's worth.
Expert Service
From multinational mining companies to small mining, oil and gas businesses, we work tirelessly to deliver equal premium headhunting service.
We have helped other Mining, Oil & Gas companies.
Let us help you too.
I've worked with Corretto for more than 2 years in mining industry recruitment. They haven't failed in providing us good set of good mining, oil and gas industry local and expat talent. All candidates that were endorsed by Corretto and were approved by our rigorous internal hiring screening were excellent fit and have helped us thoroughly in expanding our operations. I trust Corretto in keeping up with our search for good quality mining industry candidates in the years to come.
David Zamora
Corretto is supremely good at what they do. Providing quality support and recruitment process is what makes them the best mining industry headhunting company in the Philippines. They know what to do, and they know the industry. I am glad to have met them during the Mining Philippines expo in Manila, and since then, they have been serving as our headhunting arm, helping us big time land the talent pieces that completes our puzzle and solve our dilemmas every time. 
Luis Flores
I was a fledgeling in the mining industry back when I first got in touch with Corretto. Shanna has been an excellent career coach to me and has helped me time and time again with regards to professional decisions. What sets them apart from other headhunters is that they know the mining sector well and the candidate support that they do upon on-boarding is just superb. They do not only hire just for the sake of recruiting, but also ensure that the candidate and the employer are excellent fit.
Stephen Karl Santos
Contact Us
Right people, right time, right solutions.
[caldera_form id="CF5d4cece1887a5"]
Office Location
Star Centrum Building, Makati City, Metro Manila, Philippines
High-Impact Industry-Aligned Recruitment
Different industries, the same top quality hire. Regardless of what industry you're in, we have expert headhunters and seasoned recruiters for every key industry here in the Philippines to ensure we're on the same beat. This allows us to ensure that every candidate we deliver to you is a solution, and not just for the sake of recruiting. We study and follow our key industries on a regular basis to make sure that we're up to date in knowing the inside and out of these sectors. As your headhunting firm and executive search recruitment agency, Corretto will go above and beyond to connect you to the top talent and the right people.